Twigby vs T-Mobile - which carrier is best?
By Rob Webber - Last updated on
Looking to switch carrier but not sure if Twigby is better?
Within this guide, you'll be able to compare Twigby coverage, features, plans and prices side-by-side, so you can decide for yourself which carrier offers the best deal.
Twigby:
Reviews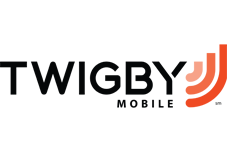 See Deals
Twigby Review
Pros
5G & 4G LTE coverage on Verizon network

No hotspot charges

International calling and texting

30 day money back guarantee

Great new customer discounts
Cons
Limited cell phone selection
---
Twigby:
Plans
Twigby Plans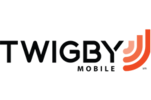 Unlimited
mins
Unlimited
texts
Plan
Minutes
Texts
Data
Price
1GB

* $10 Off for 3 Months

Unlimited
Unlimited
1GB
$5*
Unlimited Talk & Text

* $5 Off for 3 Months

Unlimited
Unlimited
0GB
$5*
4GB

* $10 Off for 3 Months

Unlimited
Unlimited
4GB
$10*
7GB

* $10 Off for 3 Months

Unlimited
Unlimited
7GB
$15*
10GB

* $10 Off for 3 Months

Unlimited
Unlimited
10GB
$20*
Twigby plans start at $5* and With no contract you can get some of the cheapest cell phone plans shopping for a deal with MVNO's like Twigby.
---
Twigby:
Coverage
Twigby is powered by Verizon's National 4G LTE Network
Twigby is powered by Verizon and . Coverage can vary depending on your location. You can check their availability in your area our coverage checker.
---
Twigby:
Features
Both Twigby offer prepaid plans with no contract and you can bring your own phone and keep your phone number. So not only do you get the benefit of saving on a device, but you get the same great service on a cheaper plan.
---
Twigby:
Phone Deals
If you're looking to upgrade, why not save money even more money and buy a refurbished phone?
With most smartphones only making minor changes each year, you can get the great smartphone features with big savings. Find the best unlocked phone deals by comparing phone prices compatible with Twigby.
Twigby benefits
Runs on the Verizon networks
30-day money-back satisfaction guarantee on phones and plans (under 300 minutes, 300 texts, or 300 MB of data used)
Prepaid - no contracts, credit checks, or activation fees
Bring your CDMA device or choose from a modest selection of Twigby phones
Keep your own phone number
Use your phone and plan data as a mobile hotspot
Use your plan minutes to call Canada, China, and Mexico
Free international texting to over 180 countries
US-based chat support available weekdays 7am to 9pm CST and 10am to 6pm on weekends
T-Mobile vs Twigby FAQs
What's the difference between T-Mobile and Twigby?
Twigby is a low-cost carrier that is powered by T-Mobile. Twigby offers cheaper cell phone plans while still providing the same national 4G LTE coverage.
Is Twigby as good as T-Mobile?
Twigby is powered by T-Mobile, so you can expect the same coverage. Twigby offers the same cell phone service at a lower cost. However, some customers may notice slower speeds during busy periods due to deprioritization.
Do T-Mobile phones work with Twigby?
Most T-Mobile phones should work with Twigby. Ensure the device is unlocked and then you can bring your own phone to Twigby. You can use our IMEI checker to see if your phone is compatible.
Does Twigby use T-Mobile network towers?
Yes. Twigby operates on the T-Mobile network, so you'll receive the same national 4G LTE cell phone coverage.