Cheap T-Mobile 4G internet plans in July
If you spend a lot of time away from home 4G LTE internet plans are a great way for you and your family to have constant connection wherever you are.
MVNOs - Mobile Virtual Network Operators, offer low cost plans with no compromise on quality. They're powered by the same T-Mobile network and are quickly becoming the most popular way to save money on cellular services.
We've picked out some of the best 4G LTE internet plans on the T-Mobile network below.
Cheap T-Mobile 4G LTE internet plan benefits
Nationwide coverage: Smaller cell phone carriers operate on the exact same networks as the big four carriers. Many already offer 5G network coverage where available at no extra cost.

High speed data: Get hotspot services on the same networks the big providers use. You'll get the same lightning fast hotspot speeds you're used to, ideal for streaming video and playing games.

Much lower prices: MVNOs have lower overhead costs because most of them operate solely online. That means you pay less for your mobile internet plan.

No contracts: Low cost carriers don't make you sign contracts. Switch carriers any time you find a better deal on a mobile hotspot plan.

Bring your own device: No need to buy an expensive hotspot from the carrier. Bring your own device to save even more money.

Customize your plan: Choose the data only plan that fits your needs. Get anywhere from 1 GB of data per month all the way up to unlimited.

Great customer support: Customer service ratings are consistently higher with MVNOs. Check out our carrier user reviews before switching.
Best cheap T-Mobile 4G LTE internet plan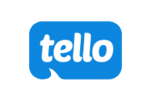 ---
Best prepaid T-Mobile 4G LTE internet plan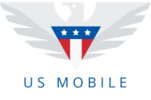 Powered by: Verizon & T-Mobile
---
Best T-Mobile 4G LTE BYOD plan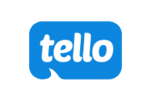 ---
Compare cheap T-Mobile 4G LTE internet plans
| Carrier | Network | Minutes | Texts | Data | Price |
| --- | --- | --- | --- | --- | --- |
| | T-Mobile | Unltd | Unltd | 0GB | $6** 25% Off for 6 Months |
| | T-Mobile | Unltd | Unltd | 1GB | $7.50** 25% Off for 6 Months |
| | AT&T & T-Mobile | Unltd | Unltd | 1GB | $7.50** 50% Off for 3 Months |
| | T-Mobile | Unltd | Unltd | 2GB | $9** $64 for 6 Months Service |
| | AT&T & T-Mobile | Unltd | Unltd | 3GB | $10** 50% Off for 3 Months |
---
T-Mobile 4G LTE internet FAQs
Which T-Mobile internet plan is best?
The best internet plan is personal to your needs, however the best value is with a T-Mobile MVNO like Gen Mobile or Tello. Their 4G LTE internet plans start at $5.
Can 4G LTE replace home internet?
4G LTE internet plans are meant for light internet use, so are not ideal if you're a heavy user streaming HD video and a number of devices connected at once. However it can depend on where you live and what your home broadband options are like in your area.
Is T-Mobile 4G LTE really unlimited?
No, unlimited never really means unlimited. Depending on the plan you'll have a set data amount that once reached data speed will be reduced significantly.
---
Recap
A T-Mobile MVNO can save you money on your 4G LTE internet only plan without sacrificing the quality of service.
With data limits from 1GB to unlimited, there's something for everyone.
With a cheap cell phone plan from a T-Mobile MVNO, you could save even more money by combining all of your mobile services in one place. You could get your chosen data limit with additional features like minutes and texts and save as much as $600 per year on your cell phone bill.
You can use your ZIP code to check cell phone coverage in your area and if T-Mobile's not for you, there's plenty of deals with Verizon and AT&T MVNOs.