Cricket Wireless reviews: 46 customer service reviews
Cricket Wireless customer reviews & complaints in 2023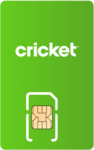 Customer Reviews
2.5
46 Cricket Wireless reviews
Is Cricket Wireless good?
Cricket Wireless has an average rating of 2.5 stars from 46 reviews, indicating most customers are dissatisfied with this carrier. Cricket Wireless ranks 14th out of 28 cell phone carriers reviewed on MoneySavingPro.
It's fine until you need customer service
I've had automatic payments on for phones for several years and all of a sudden they cut my phones off because of a glitch in their system. I went to a store to reconnect and they charged me $30 extra. The clerk had no power to see that it was a mistake on their part she agreed with me, but said I had to call, customer service does not answer the phone. You are always on long hold times.
Disgusting treatment of loyal customers
We have been loyal cricket wireless customers for 4 plus years yesterday my phone quit working we have never had a upgrade so I went to a store to upgrade and was told it would cost well over $100 & that is for the cheapest phone they offer yet a new customer can get a iPhone 14 for $0 the girl working there had zero interest in helping me I left Cricket wireless yesterday and went to another carrier don't waste your hard earned money
I've been a Crickett Customer for several year's,
Outstanding service by Heather an Kyle at the Stevens Point,Wi. Store location. Kyle an Heather have great customer service skill's. My questions about issues with my phone are taken care of an again the customer service provided by Kyle an Heather "Outstanding"
I don't know why all these Jokers are complaining
I don't know what these people are complaining about. It's as simple as pie. The app works just fine and I almost never even open it because I have payment set automatically and I don't have to worry about the service getting cut off. The service is excellent by the way because it piggybacks off of one of the big providers. No real complaints except their phones suck.
Terrible service
If you live on Lake Keowee in Seneca South Carolina be prepared to walk at least a mile or drive away from lake. Worthless and very inconvenient
The billing is pain, service is ok.
The service is ok especially if you are in the city. I paid my bill after I got a text saying your bill came s due by 11:59 tonight. I pay them I get a confirmation text. The next morning my phone is shut off, I had to pay them $15 to turn my phone back on because I paid before midnight but not midnight central standard time. They are ok but I will be looking for a new provider- certainly wouldn't call them great! In rural areas service sucks!
Poor customer service, app never works so you can't
Go somewhere else app never works,then you can't pay on app then charged 4.00 fee in store or over phone,poor customer service in store and on phone
Current customer phone upgrades are a joke
Received a message saying I am eligible for a phone upgrade. Looked at the current "good" phones and Cricket's pricing is the same as all the other carriers--too expensive especially when they used to be free to keep my business. Going to keep my current phone and when 4G is obsolete or my phone dies, I will just cancel my Cricket service at that time.
Worst customer service ever.
I have been waiting for 2 refunds totaling about 300 dollars since February 3 and still haven't received it! They have also suspended my phone twice . The second time I had to pay $ 50.00 to get it turned back on . I have called and waited online for customer service and supervisors with no luck multiple times. They don't seem to care about their customers only your money. I have been treated badly and hung up on . I have been told that they would have a supervisor call me back and never re…ceived a call. I have been transferred to and hung up on multiple times. I have been on hold with them for hours waiting for a customer service representative and never talked to anyone. I wouldn't recommend Cricket to my worst enemy. The way they treat their customers I'm surprised that they are still in business or haven't been shut down or sued .
Horrible!
They lock your account for halucinating "security reasons" and they are not able to help you reset password whether via their temporary password they sent or while talking with customer service guy. Horrible.
Turbo hotspot- hot spot
First the turbo hotspot is junk. I already waste my hard earn money and been threw 2 with no refund or exchange seriously- next I put the chip in my iPad - how do they turn off the hotspot? You don't even get to the paid amount but it totally quits working- Seriously? So then move on to your cell hotspot to find out you didn't use all the allowed but nothing will connect
Cricket is horrible company
I paid a high Bill and when I order a new phone they cut my line off and stole my money when I replaced my line
Best internet speed in the city and Service
I try every company out and none work as well as CRICKET Wireless Does ,Best internet No slowdowns like Tmobile,
Extremely difficult to pay your bill
The new voice recognition system for bill paying really sucks. I'll be switching providers.
Very bad
I been with cricket for over a year now . The service is very poor . Really paying for phones to hit the unlock time contract an then going to leave . It's been the biggest waist of money month after month paying for crap data speed an notable to get or make calls till you drive to town . They sure hope up the lte an 5G yet here in the panhandle of Wv your better off on jitterbug lol
Difficult to unlock phones you paid in full for
So first and foremost, I would like to advise that I have been a Cricket customer since 2017 after having been with Verizon for many years and have been very happy with their service up until this last year. I have very seldom had to use the customer service. However, it was great when I did. I have noticed this year that our service as far as signal is not as good as it had been in the past. Again, I have been with them 4 years with 8 lines and on auto pay throughout those 4 years. Also, buying… all my devices cash, May 2021 being the last time that I purchased 2 IPhone SE's for my parents for Mother and Father's day. I paid $609.74 with BOA debit card and did not request new SIM cards as again we already had ours. So, here I am now shopping around for cell phone service providers as our phones with Cricket no longer work in parts of other countries that they used to work in. I got a good deal from T-Mobile and called cricket to make sure that all phones are unlocked so that I am prepared when the SIM cards come in this evening. Well, it turns out that I cannot unlock mom and dad's phone due to the device itself not being active 6 months. Why does that matter if the line has been active for over 4 years and I paid cash for the phones? I spent all morning, 7/13/21 on chats and my lunch break on the phone speaking to reps and supervisors asking for an exception even after asking myself how this can even be ethical. You buy a phone cash, it's yours. I finally got to speak to a supposed supervisor by the name of Gabriela Ramirez whom preferred to give me her name rather than her work ID which is the total opposite of what is normally provided, being totally fine with as it makes this complaint even more detailed. She advised me what every other associate is programmed to advise. That the device itself has to be in use for 6 months. Again, why if I paid cash??? She asked if those terms had not been shared with me by the associate that sold me the phones at the Cedar hill, TX store on Pleasant Run. I advised that I was not advised of their 6 month stipulation. You pay for something, it should be yours. I would always go to them for business and even referred them a lot of business. I had a total of 8 lines for heaven sakes. Anyhow, Gabriela then advised that she would have to fill out a form and contact the store to see what she could do but wouldn't make any promises as to when she would be getting back to me as it would have to be when she had time to get to it. She stated that it would be when she was able. I expressed that I have the T-Mobile SIM cards already and would like a resolution today. She then only gave me a time frame because I advised that I would be reporting her and Cricket to the BBB. She advised that she would give me a call by 1:30 PM central time and changed her demeanor right away. Mind you, I was approved by T-Mobile for up to 15 lines. I am assuming that I can probably get a deal on a phone. However, it is the principal. What am I supposed to do with 2 I phones that I purchased cash less than 2 months ago and that Cricket does not want to unlock even after unlocking my other 6 lines, just because the phone itself hasn't been active for 6 months, yet the lines have been active 4 years plus? How does that benefit them in anyway if regardless, they will be losing 8 lines either way it goes at this point and I would have lost $609 and will possibly have to spend more on 2 other new phones? Beware to all consumers, as they do not tell you, they are a prepaid company, yet you have to theoretically stay with them 6 months, if you plan on keeping your phone. JUST REDICULOUS. I CAN NOT BELIEVE THAT I WAS LOYAL FOR OVER 4 YEARS REFERRING FRIEND AFTER FRIEND. NEVER AGAIN AND I WILL BE SURE TO LET EVERYONE KNOW OF HOW THEIR 6 MONTH NEW PHONE PURCHASE STIPULATION WORKS. (Phone may be restricted to Cricket network until completion of 6 months of service after activation.) This is what their stipulations states which I just now looked up. Do not use the word May as that is not a firm must. Also, it states service activation and not the device itself.
Shady deals
I called to remove a line from my account they said no problem it would happen next due date. I paid the bill and wake up to find my phone disconnected. I call customer service they tell me I have to pay another month's bill and an activation fee in order to fix their mistake. How is this right? I believe they need to fix the issue.
I can't find a human to talk to.
I have only had phone for one week, had to switch on wifi call feature because, I have no cell signal. Now, I can't find human to talk too for tech support, only a useless recording that offers no human support options, looking for number on web hasn't helped either. No wonder the phone store is empty without customers.
Good phone
Good phone works great. Bought this phone unlocked and have no issues.
Why did I even buy this?
Phone gets really hot during charging and phone calls. I don't really like using phone covers so while I expected a little bit of damage here and there from drops, instead it's completely cracked from a 4 foot drop. I bought it for 5G but I'm thinking I made a bad choice.
---
Cricket Wireless guides
About Cricket Wireless
| | |
| --- | --- |
| Founded | 1994 |
| Headquarters | 575 Morosgo Dr NE, Atlanta, GA 30324 |
| Employees | 5,000 |
| Customer service | (800) 274-2538 |
Best cell phone carriers in 2023
Best Cricket Wireless alternatives
Calculate Your Savings
How much could you save by switching carrier?